JUNIORE
Un Deux Trois
Outré
---
Cet album est magnifique! The alluringly vibrant psych-pop-yéyé-noire of this Parisian outfit has worked its way into our collective psyches & if you've not already been seduced, then you will be soon.
Their blending of 1960s French pop, hazy psychedelia, seamless pop, surf grooves & lush orchestration is super cinematic, so it makes perfect sense that they have appeared on the soundtrack to the universally lauded 'Killing Eve'. The tone of the album sounds like an amalgamation of their favourite French 60's muses like Françoise Hardy & Brigitte Bardot with the new wave spark of Devo & the B-52s. There's a retro pop flourish – filled with infectious rolling bass lines, razor-sharp guitar lines, dense atmospheres & immersive melodies – yet the album keeps you on your toes & remains constantly unpredictable. Warmly recommended to fans of L'épée, Unloved, Tess Parks, Jane Weaver, Charlotte Gainsbourg or Melody's Echo Chamber.

Natasha says: "Swirling, seductive, lush French psych-pop-noir. A big step up for the band. They lure you into their cinematic atmospheres, roll you round in their retro grooves and fill your head with infectious pop hooks. Irresistible."

Polly says: "Everything I love about Juniore - infectious riffs with their classic French ye-ye sound spun with a modern twist of garage, surf & pop."

Derry says: "So many bands are compared to Broadcast without deserving it or adding anything of their own but Juniore are fully worthy & add authentic nods to 60s Ye-ye. This is the soundtrack to the party you really want to be at."

Tracklist
SOUDAIN
GRAVE
DRÔLE D'Histoire
En Solitaire
Walili
LA Vérité nue
BIZARRE
TU MENS
QUE LA NUIT
AH BAH D'ACCORD
ADOLESCENT
7" DINKED ONLY Vinyl
TES CHEVEUX
UN JOUR OU L'AUTRE
dinked editon - 37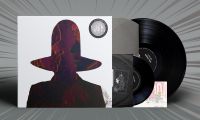 dinked 7"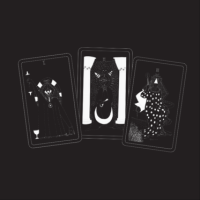 dinked coaster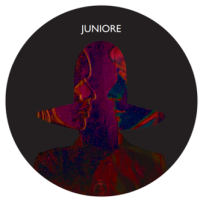 dinked postcard