Oh Wonder
No One Else Can Wear Your Crown (gig album bundle - concorde 2)
island
---
Oh Wonder live at Concorde 2, Brighton

Saturday 8th February 2020.


doors: 7.00pm
support: 7.30pm there will no longer be a support - it's all about the main act for this show
oh wonder: 8.00pm (please note earlier stage time)

This will be a 40 minute show approx

+ JUST ADDED: post-show album signing session!

14+ (under 16s accompanied by an adult

***TICKETS WILL NOT BE POSTED / PLEASE SELECT THE PICK UP IN SHOP OPTION (but no need to collect anything from the shop as your name will actually be on the guestlist on the door. Our website doesn't have a collect from venue option!) ***

---
Oh Wonder are one of the UK's best-kept secrets. What started with the relatively modest ambition of uploading a track month on Soundcloud quickly transformed into two albums and two tours & now, a hotly anticipated third album 'No-one Else Can Wear Your Crown'.
First single 'Hallelujah' is a statement of intent and marks the start of their next chapter no longer DIY pop-stars-in-hiding.

"Oh Wonder are a bit of a wonder...Heart-lifting snapshots of lives being lived to the full" The Telegraph.
"Otherworldly charm" Sunday Times Culture.
"The xx with a massive soul injection" Uncut.
"It Never strives too hard for pop perfection" Evening Standard.
"Elegant pop songs that exude loved-up charm" Sunday Express

---

TERMS AND CONDITIONS

* please read the following before placing your order
1. This event will not have printed tickets. When you purchase a ticket, you will be agreeing to us passing on your details to the venue in order for them to add you to the guestlist on the door. This will be a one-off occurrence and your details will not be retained. If you do not want this to take place, please contact us as soon as you place your order on [email protected]

2. You will receive an automated confirmation that your order has gone through, followed by another confirmation within 24 hours once we've added you to the guestlist (please double check your email address is correct when placing your order and check your SPAM folder before contacting us if you don't receive this confirmation).

3. If you choose the free "Pick Up From Store" option when you check out, you will be able to collect the album from the shop on Friday 7th february after 9am (pending any delivery disasters).
- If you choose to have your CD or record posted to you, please be aware that we will aim to have it with you for release day but we will be at the mercy of couriers and the Royal Mail.
- Now that a signing sessions has been added to this eveny, any albums that aren't collected from the shop by 5pm on the day of the show will be taken to the show for collection from there.
- Ticket-only bundles cannot be posted. Tickets are not physical and the gig will be using a guestlist. If you plan on ordering a ticket only bundle, please select 'pick up in shop' as your postage option.

4. Please read any subsequent communication you receive from us in case we need to notify you of any changes to the advertised show.

5. We cannot change any names on the guestlist after Wednesday 5th February.

6. We cannot process any exchanges or refunds for your album after the event.

7. All physical copies of the album need to be collected from Resident (27-28 Kensington Gardens, Brighton) by 31st March 2020 as we do not have room to store stock long term. Any items uncollected by this date will be disposed of (in a kind & ethical manner!) – or more likely donated to a good cause.

8. Please arrive in plenty of time to get into the venue (there may be queues), buy a drink, put your coat in the cloakroom etc. Oh Wonder will be on stage promptly.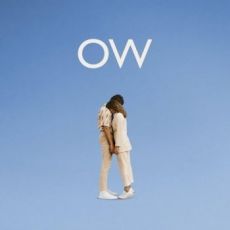 Tracklist
To gain entry to this exclusive event, purchase one of the format options opposite
(*Please read all the T&C info at the end carefully below before purchasing)

1 album or ticket purchase = 1 ticket to the event.

**The ticket only option is limited to 1 per person. multiple orders for this option will be cancelled**

(any change to this information will be notified via email)

***TICKETS ARE NOT POSTED OUT! PLEASE SELECT PICK UP IN SHOP***


tracklist
Dust
Happy
Better Now
Hallelujah
In And Out Of Love
How It Goes
Drunk On You
Nothing But You
I Wish I Never Met You
Nebraska
deluxe
Hallelujah (Acoustic)(deluxe)
Better Now (Acoustic)(deluxe)
Happy (Acoustic)(deluxe)
Drunk On You (Acoustic)(deluxe)
Hallelujah (Unplugged)(deluxe)