other titles...
See also...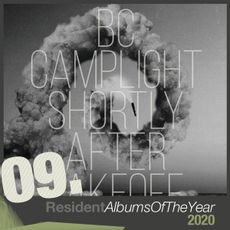 I Only Drink When I'm Drunk
Ghosthunting
Back To Work
Cemetery Lifestyle
I Want To Be In The Mafia
Shortly After Takeoff
Arm Around Your Sadness
Born To Cruise
Angelo
BC Camplight
Shortly After Takeoff
bella union
!!! CANCELLED !!! :(


*** we have finally rescheduled the instore (originally april 2020) to take place on friday 29th october 2021 at 6:30pm - all existing guestlist spots will remain valid you should have been contacted) + we are opening this up as a free event for anyone that collects a wristband from the shop in advance ***.

INSTORE PERFORMANCE + SIGNING: Friday 29th October
START TIME: 6.30pm


Free entry to all with wristband from the shop - just ask at the counter. First come, first served - these cannot be reserved, purchased online or posted (please don't ask) .

All ages welcome. No wristbands required for under 12s.
Swaggering in from the Wild (North) West with an assured twang, Brian introduces another breakneck masterpiece of complex, avant-garde synth-prog-pop hysteria for us, replete with off-the-wall, split-personality anthems for this messed up world.

This is the final chapter of what the native Philadelphian calls his "Manchester trilogy" and after falling so damn hard into his 'Deportation Blues' it took an embarrassingly long time for us to let ourselves go as deep with his 5th album. However, once we re-entered that weird place, there we were hailing his genius again! He often draws from the same prog-pool as our beloved Field Music (also sharing their ability to turn ostensibly mundane observations into beautiful prose) but somehow emerges with a completely different set of arty compositions that call to mind the heady psych-pop-glam of indie darlings Of Montreal.

Musically, the record courageously spans singer-songwriter classicism, gnarly synth-pop and '50s rock'n'roll, resulting in a kaleidoscopic journey through sophisticated sombre textures, dreamy AOR, robotic funk and Beach Boys-esque harmonies.

If you follow Brian on Twitter, you'll know what a master wordsmith / comedian he is and 'Shortly After Takeoff' is elevated by some brilliantly insightful lyrics which make the whole album both tenderly accessible and unsettlingly bleak. "From grief-stricken vulnerability to armoured bravado, from the black dog of depression to gallows humour", his storytelling is nothing short of extraordinary. Quite unusually, the witty lyrics don't wear thin on repeated listens either, with the likes of "'Are you making the people dance?'/ I said sure, and thought to myself - who does he think I am, Tame Impala?" and "I woke up in a Nando's carpark dressed in a banana suit / This wouldn't bother me so much if I owed a banana suit" never failing to bring a smile and lighten the dark under/overtones.

Brian's fusion of styles, approaches and genres is seemingly limitless, continuously metamorphosing and stimulating. We're hoping he's firing up for another trilogy. 2020 will offer him plenty of material after all.

"a marvel, in which currents cut across each other…roils with anxiety, stuns with beauty and, occasionally, provokes laughter" – The Guardian
"a spellbinding & utterly wonderful thing" - the line of best fit.