Orchestra Baobab
Mouhamadou Bamba (2020 reissue)
syllart
---
Released in 1981, the album "Mouhamadou Bamba" is the masterpiece of the Orchestra Baobab, which has dedicated more than ten years of existence.
Under the direction of the percussionist saxophonist Issa Sissokho, of the irremovable guitarist Barthélémy Attiso the band records this album at the Golden Baobab studio in Dakar directed and produced by the young producer Ibrahima Sylla. The Baobab symbolizes both the rooting in Senegalese traditional values and the ability of the tree to reach heights, the sound of the group is a perfect syncretism of Senegalese and Afro-Cuban imaginaries in which the montunos of electric guitars and vocal improvisations in wolof language marry subtly to the rhythms of cuban son and other boleros.
Ferg says: Nearly 40 years after this classic debut arrived it's Afro-Cuban loveliness still wafts through the speakers like the stench of a bakery at dawn.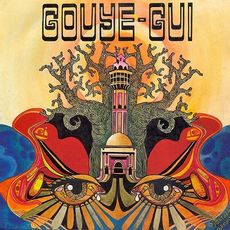 Tracklist
Djirime
Fonk Ligueye
Diabar
Anina
Ndiourel
Ngoulok
Aduna
Borom Jouba