Tom Misch & Yussef Dayes
What Kinda Music
Beyond the Groove / Blue Note Records
---
If you were to filter Radiohead's 'Kid A / Amnesiac' output through Jordan Rakei's nu-soul lens and then give it to Bonobo to mix, these low-slung vibes are what you might imagine would emerge from the sessions.


These guys go way back. Both growing up in South East London, Misch first saw Yussef play drums at his primary school's talent show; an encounter that would turn out to be auspicious. When the pair reunited at the launch party for Tom's high-flying debut, they didn't let this reconnection go to waste. Whilst Tom's lush neo-soul production has made him a superstar of the "schmaltzcore" scene, Yussef's former band with Kamaal Williams - Yussef Kamaal - was instrumental in popularising the South London Jazz scene in the mid-2010s. The collision of these two worlds marry up seamlessly here.

Dayes is an exceptional percussionist, with a mastery of dynamics and cool, tripping beats. Sat behind a drumkit, he gives the instrument a voice of its own and Misch is all too happy to accent it. Beyond the skittering snare snaps and ringing cymbals, Tom puts together a lithe stage of sultry production. There are many approaches that would gel with Yussef's free-flowing polyrhythms and Misch fluidly executes a dizzying array of them. Laying a bed of flexible basslines and woozy bubbles of synth, Tom insets funky guitar riffs wah-ed up to the nines, or a reverbed sax solo pondering from the heavens or distant echoes of psych-drenched electronics. These improvised jams are elevated into fully fleshed out songs. The vocal-featuring tracks shine a spotlight on Misch's soulful voice, which he laces throughout like sugar dissolving into a rich, swirling, hot beverage. There's also a stellar guest appearance from Freddie Gibbs, whose dreamy raps brilliantly enmesh with the hallucinogenic mix behind him. In lesser hands, Misch and Dayes could have risked overpowering each other, but their intuitive connection has created something fresh and resplendent.
---
"Landing somewhere between jazz and pop, 'What Kinda Music' is a joyful listen, one which is as experimental as it is laidback"- Loud And Quiet.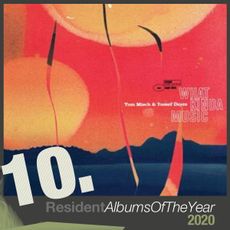 Tracklist
What Kinda Music
Festival
Nightrider (feat. Freddie Gibbs)
Tidal Wave
Sensational
The Real
Lift Off (feat. Rocco Palladino)
I Did it For You
Last 100
Kyiv
Julie Mangos
Storm Before the Calm (feat. Kaidi Akinnibi)
Saddle (deluxe LP only)
Tidal Wave Outro (deluxe LP only)
Seagulls (deluxe LP only)