other titles...
See also...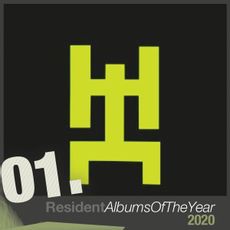 Valleys
A.A.A.A.
John Cooper Clarke
White Rooms and People
Outside
Be My Guest
Tomorrow
Cook a Coffee
Teeth
Angel

resident end of year edition:
SOLD OUT!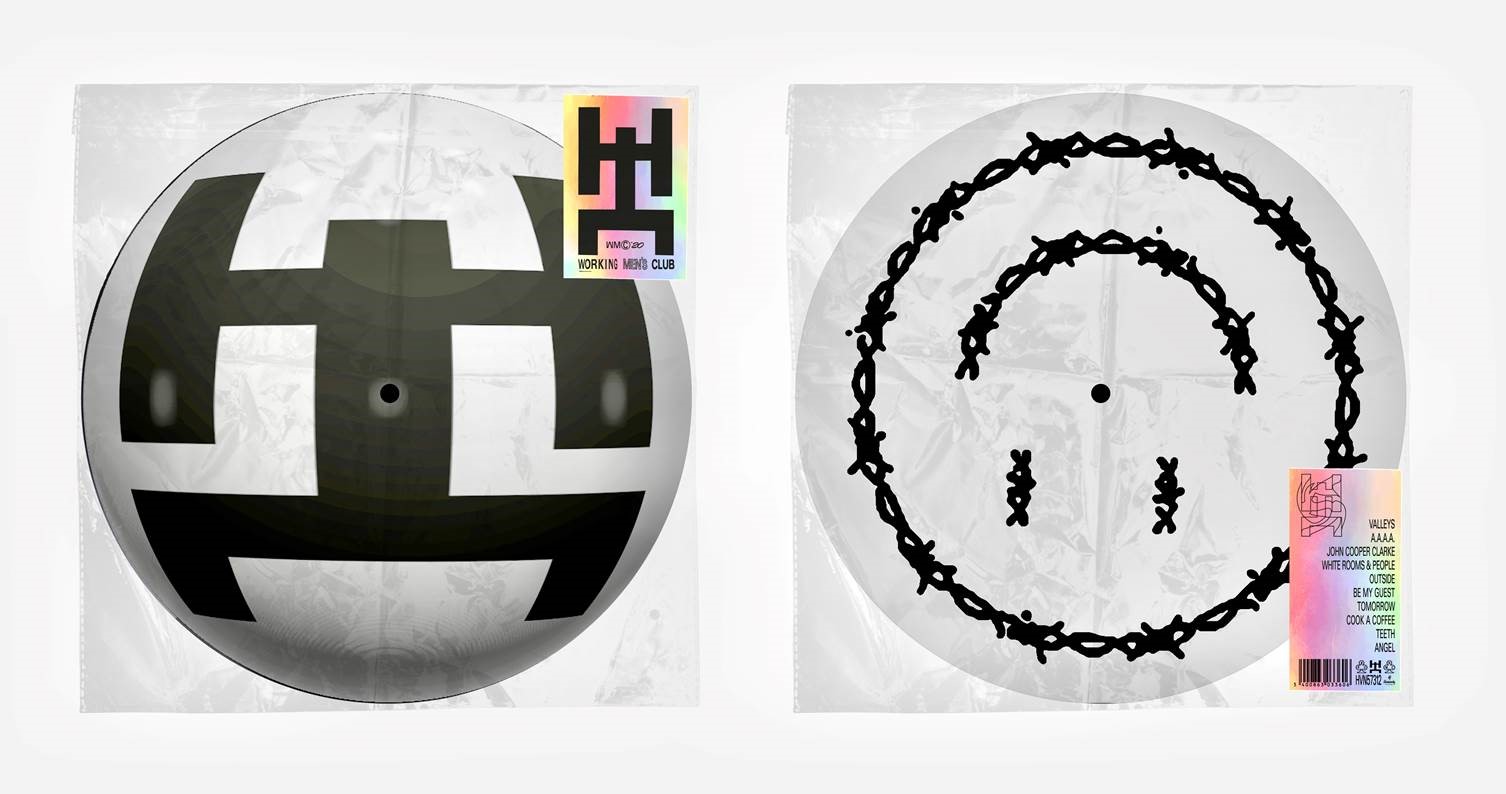 love record stores picture disc edition!
Working Men's Club
Working Men's Club
heavenly recordings
It's old music for young people and young music for old people.
It's the sound of teenage possibilities current or remembered. We're discovering house music in New York with New Order, riding the night train in Germany looking for Kraftwerk with Simple Minds, out of our minds and sticking to the floors of the Hacienda. Our tour guide is Sydney Minsky-Sargeant who reacquaints us with what has been before whilst giving us something tangibly modern by navigating an untrodden route through those familiar places.

The Yorkshire indie-guitar turned synth-techno band stormed into our lives in early 2019 with the razor-sharp post-punk of their debut 'Bad Blood' (released via Melodic Records) – kicking off our obsession with their output. It turned out not to be a blueprint for the direction the ensuing album would take however, for when they emerged a year later with the irrepressible propulsion of 'Teeth', it felt like we were dealing with quite a different band. It transpires that we pretty much were, as Syd was the only remaining member of the original set up.

With a band of new recruits - consisting of Drenge's Rob Graham and Moonlandingz's Mairead O'Connor (whose influence feels like it permeates 'Tomorrow' and 'Cook A Coffee') - Syd drew further on his dance influences (Justin Robertson, 808 State, Jeff Mills and Soulwax) to pursue more heuristic grooves. . Acid house, rave culture, Detroit techno, Italian sleazy house. "It's almost like the difference between '81 New Order and '89 New Order, but achieved in the space of a year" – The Line Of Best Fit. Although a majority of the album is a riot of hard electronic beats, everything is cut through with an industrial, post-punk grit that keeps this firmly rooted in sweaty Northern basement clubs and not on shiny, well-lit dancefloors - a collision of euphoric rave and stomping claustrophobia. How is it possible that someone so young can have such an affinity for – and knowledge of - the entire 80s indie dance scene?

They exhibit a level of cynicism and alienation only possessed by the young but here it's channelled into a music that sticks two fingers up at any musical age discrimination: Old acid-head ravers stand up! Industrial goths indulge! Nostalgic grown-up indie kids get yer Converse on. Fresh-faced indie-kids, er… get yer Converse on.

It's an album of contradictions and juxtapositions. Despite the influences spanning decades and genres, it smartly coalesces into a fluent and vitally modern whole, whilst simultaneously retaining the sense of this being a mixtape you're listening to in your best mate's bedroom in the early 90s; the lyrics predominantly focus on fatalism, imprisonment and despair whilst the music is imbued with hope, freedom and redemption; it's music for the elation of the dance floor that works equally as well as a headphones listen slumped in your armchair; it's full of fervour and vivacity but delivered with a piercing, icy stare and a tone of ennui. It's this friction, this tension, this opposition, that makes this album so compelling.

Like Fat White Family partying with the Happy Mondays and then hooking up with Suicide for an after party at Gary Numan's pad, this is a cross-generational, cross-genre masterpiece that reverberates with the enthusiasm of a house party but resonates with the maturity of a dinner party. It's odd that a record which evokes club culture, energy and togetherness doesn't make you miss what you can't have, but instead celebrates what you can.

Join the New world Order and have a bloody dance…in your kitchen if you have to!

The whole Working Men's Club aesthetic is steeped in 90s rave culture – the acid house smiley, the flouro colours, their iconic dancing kanji logo – it's the return to funner, freer times we're all craving so much right now. Their frenetic energy brings a much-needed adrenalin shot to the tail end of a year that damn well needs it.

"[A] potent set of bruising electro songs like a cool composite of Stephen Mallinder and Mark E Smith" - Uncut.

"packed with gurgling, yelping energy" – The Line Of Best Fit
---
**event update - march 2021**
WORKING MEN'S CLUB – INSTORE CANCELLATION

We are super sad to say, that with all the date juggling & rescheduling going on at the moment, this one just couldn't happen in the end. If yu were on the guestlist for this show, you should have received an ermail from us to confirm the situation. See the statement below from the band:

"Brighton, we are so, so grateful for your support and for the love Resident have shown us, and understand you will be disappointed but so many things have changed in recent months and despite our best efforts, the logistics of the Brighton in-store show just aren't practically workable anymore. We will be back in Brighton in the future and we will hopefully see you at a show really soon.
In the meantime, we will be sending a secret something special to Resident specifically for those who were on the guestlist for the instore. As soon as your bonus freebie is ready to collect, Resident will be in touch."
WMC X

We will definitely be in touch again when your little something arrives & is ready for collection so please be patient. No need to contact us about it - our Inbox is already under great strain!
So sorry we weren't able to make this happen.
The Residents. x