other titles...
See also...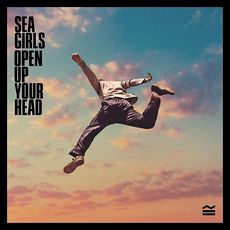 Transplant
All I want to hear you say
Do You Really Wanna Know?
Lie To Me
Call Me Out
Closer
Forever
Weight In Gold
Ready For More
Violet
Shake
Damage Done
You Over Anyone
Moving On
Sea Girls
Open Up Your Head
polydor
their emotionally charged, deeply personal, hook-laden debut features innumerable doses of jagged, guitar-pop brilliance.
With the album, the band's songwriting has elevated, with frontman Henry Camamile stepping into the spotlight as a genuine storyteller for his generation. it's fit to burst with colourful melodies, guitar and synth hooks - an explosion of joyous indie rock held together to reflect Camamile's darker songwriting on topics such as a previous traumatic head injury, the anxiety that ensued, and resulting adolescent vices. these far-flung sons of The Killers & The Strokes have created a debut body of work that are stunningly uplifting, ferociously reflective, delicately vulnerable, and most importantly - brutally honest.
Juliet says: "The gulls are back in town. Their upcoming show in November will be the first gig after lockdown for a lot of us - if you wanna sea some girls you can grab a ticket/album bundle with a friendly face IRL in the shop, or URL with me on the website or hold out some chips at the pier "