other titles...
See also...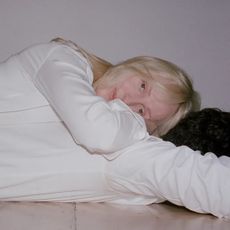 Alexandra
Held Down
Strange Girl
Only The Strong
Blow By Blow
Song For Our Daughter
Fortune
The End Of The Affair
Hope We Meet Again
For You
Laura Marling
Song For Our Daughter
Chrysalis Records & Partisan Records
sprinkling a dash of gospel into these warm and inviting folk songs, this record feels more connected to the wider world than any of its predecessors; a broader canvas, a denser array of colours and her most confident vision yet.
this exquisite seventh album arrived almost without preamble or warning in the midst of uncharted global chaos, and yet instantly and tenderly offers a sense of purpose, clarity and calm. Taking much of the production reins herself, Laura has layered up lush string arrangements and a broad sense of scale to these songs without losing any of the intimacy or reverence we expect from her. "Written to an imaginary child about 'what it is to be a woman in this society', the singer's seventh album is alternately intimate, sneering and sad, and lavished with gorgeous melodies" 4/5 - alexis petridis, the guardian.
Benji says: "The brittleness, sorrow, humour, wisdom & splendour that this speaks out has became a true rejuvenator & friend to me over the past weeks of isolation. It travels with me everywhere I go. It finds me out of times in need & reconciles me back to the spirit I want to be. A very special record indeed".