other titles...
See also...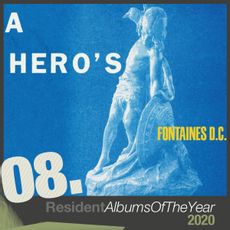 I Don't Belong
Love Is The Main Thing
Televised Mind
A Lucid Dream
You Said
Oh Such A Spring
A Hero's Death
Living In America
I Was Not Born
Sunny
No
resident exclusive lp :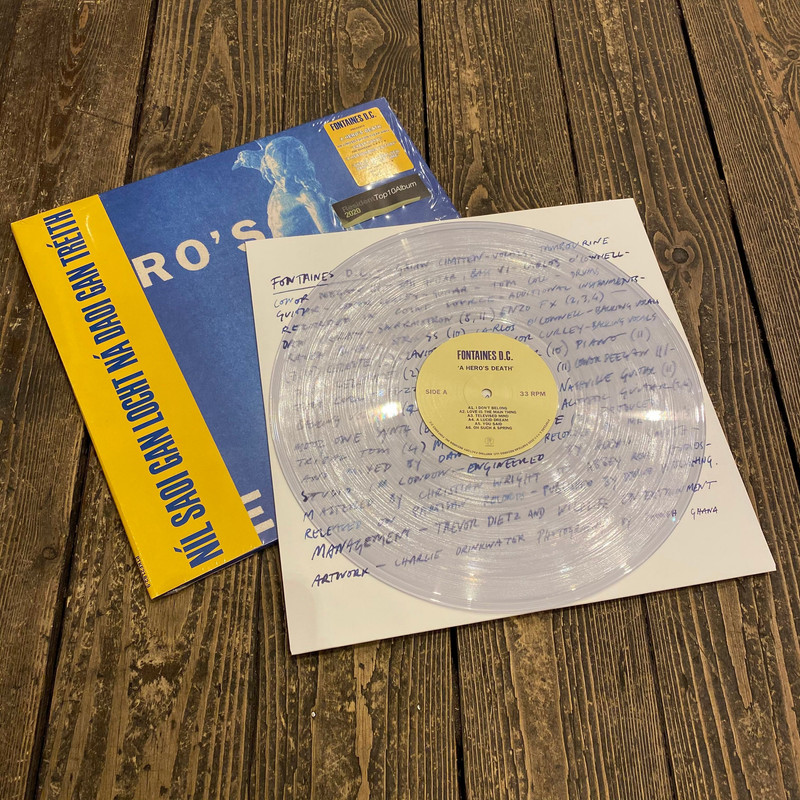 deluxe 2lp :

black lp :


cd :
FONTAINES D.C.
A Hero's Death
Partisan Records
Q - What do you do after earning a reputation as one of the most exhilarating bands on the live circuit, delivering a lavishly praised debut overflowing with radio-friendly punk nuggets and generally smashing 2019 in every sense?
A - Come back in 2020 and do it again, only better.


While we were still processing the full impact of their immense 2019 debut 'Dogrel', the Dubliners weren't resting on their laurels - they were off crafting their next masterpiece - and a masterpiece it is for sure. Putting to bed any misconceptions that they might have channelled all they had into their opening bid, 'A Hero's Death' is like the wiser older brother who let his little sibling have the first go while he stood back and watched, waiting to bestow words of wisdom on how to up his game.
Although it's an intensely confident record, this one's quite a different beast. Much more subtle in its impact, patient in its delivery and complex in its composition, it arrives battered, bruised and beautiful. A heady and philosophical take on the modern world, equally elating and heartbreaking - made all the more visceral and lucid once again by super producer Dan Carey (he of Speedy Wunderground).
We remain in the sphere of Irish folk inspired pounding post-punk but - like their forefathers U2 used to do so masterfully in their early days - the band also dare to leave space between the anthems to allow everything to breathe and resonate and be absorbed so that the textures, menacing vocals and anxious instrumentation get under your skin and seep into your veins.

When Grian Chatten sings (we are desperate to experience that again on a real stage as an actual live audience), he grips the mic intensely and insouciantly yet fixedly locks in his audience – and it's exactly that juxtaposition of nonchalance and attentiveness that drives the energy of this record.

A second offering that makes you desperately hope and pray that this is just the beginning of a generation defining catalogue.
"Memorable tunes and unforgettable phrases erupt like brush fire over the course of 47 minutes, the mood migrating at a moment's notice from detached nihilism to full-blown rage to radical empathy. As one does these days." - Pitchfork