Jon Hassell
SEEING THROUGH SOUND (PENTIMENTO VOLUME TWO)
NDEYA Records
---
hassell's second in the pentimento series is like opening a door into a new dimension and being greeted by myriad new sensations; an unchartered new sonic territory of enigmatic electronics for us to explore.
this record continues his lifelong exploration of the possibilities of recombination and musical gene-splicing. The album is bookended by two epics - the hypnotic "Fearless" with it's metronomic, almost Can-like rhythm, and blurry, noir-ish texture of sound emerging like car headlights from the fog; mirrored at the end of the record by the beautiful sci-fi lullaby of "Timeless", a track with a gaseous, billowing quality as electronic clicks and bubbles float over a landscape of shimmering, glacially paced complexity. The bridge between those two worlds is no less compelling, from the frantic, spidery IDM sketch of "Reykjavik" to the collapsed-time ballad of "Unknown Wish".
Dan says: "Jon's 2018 masterpiece featured in my top 10 albums of the year, and his follow up is just as brilliant. A true visionary of electronic music"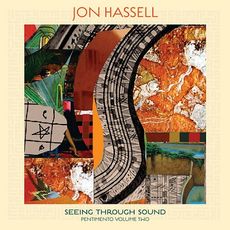 Fearless
Moons Of Titan
Unknown Wish
Delicado
Reykjavik
Cool Down Coda
Lunar
Timeless