Daniel Blumberg
On&On
Mute
---
the experimental multi-instrumentalist has created a marvellous record of intuitive musicianship and arresting songwriting, built from fractured instrumentation tempered by bruising melodies.
'On&On' - which follows 2018's stunning 'Minus' - is a consolidation of the deconstructed song aesthetic he has developed, operating at the intersection between conventional song structures and free improvisation. Now he takes this further, incorporating recurring, shape-shifting motifs and at times dissolving the boundaries between songs altogether. Born out of live sessions with the same core group of players as 'Minus', including dirty three's jim white on drums! "The absence of the piano – so central to much of Blumberg's previous songwriting – is a striking choice that emphasises the raw, jazz-inflected compulsion of the instruments that did make the cut" 8/10 – loud & quiet.
Natasha recommends: "Nat keeps banging On&On about the new Daniel Blumberg record. She loves its scritchy scratchy-ness, the mournful strings, the awkwardness, the melodies, the construction, the deconstruction – the tightness, the looseness."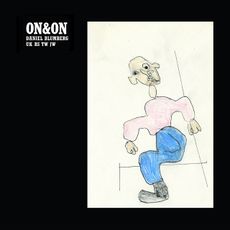 Tracklist
On&On
Sidestep Summer
On&On&On
Bound
Silence Breaker
On&On&On&On
Teethgritter
On&On&On&On&On
Pillow