Jonsi
Shiver
krunk
---
the sigur ros frontman's second solo album pits his heavenly vocals against transcendent electronics, skittering between floating ambience and beat-driven anthemics.
after meeting the iconoclastic producer A.G. Cook, whom he admired for his boundary-breaking work with the PC music collective, jonsi realised they might be perfect collaborators. whilst Jónsi has made a career on sweeping music that plumbed the depths of the human experience and our connection to the natural world, Cook's production exists at the opposite end of the spectrum: synthetic, sometimes abrasive, and often on the cutting edge of experimentalism. On paper, their collaboration is surprising, but 'Shiver' is a beautiful record that pushes Jónsi's otherworldly voice into startling new territories. the record also features tracks with Cocteau Twins' liz fraser and Robyn! "a crucial revitalization of one of the planet's most gifted musicians" 10/10 – riff magazine.
Seb says "10 years after the release of go, jonsi is back with a bang. It goes from pure pop to dark noise. I just love it, it gave me shivers all over."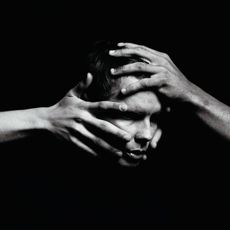 Tracklist
Exhale
Shiver
Cannibal (with Liz Fraser)
Wildeye
Sumarið Sem Aldrei Kom
Kórall
Salt Licorice (with Robyn)
Hold
Swill
Grenade
Beautiful Boy