Bill Callahan
gold record
Drag City
---
swiftly following the bucolic 'shepherd in a sheepskin vest', this record adopts a conversational, multi-character driven narrative, and it is one of the most soothing things to have bill's feathery baritone tickle your ear.
Listening, one hears the intuitive cohesion coming together richly behind Bill's titanic voice spread across the stereo spectrum: the subtle percussion of the bass and drums, and odd appearances of trumpet, woodwind and synth, striking notes both decorous and discordant. "time to join the pantheon of great American singer-songwriters […] Continuing one of music's great about-turns, the undersung one-time misanthrope releases an album abundant in warmth and empathy" - 5/5 – the guardian.
James Canham says "No surprises here – Callahan's records are consistently brilliant and this one's no different. Another set of baritoned ballads that'll be on heavy rotation for the next few months."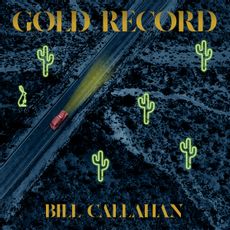 Pigeons
Another Song
35
Protest Song
The Mackenzies
Let's Move To The Country
Breakfast
Cowboy
Ry Cooder
As I Wander