Natalie Prass
Natalie Prass (rsd 20)
spacebomb
---
Natasha Recommends: "We sold so much of this off the shop stereo as Natalie's voice reverberating around the shop with Matthew E White's Spacebomb crew supporting, was an absolute delight.
It's time to discover / redeiscover this word of mouth classic of our times."

Re-press of Natalie Prass's 2015 critically acclaimed UK top 50 & US top 10 Billboard Heatseekers debut LP, on turquoise blue vinyl. PLUS 7", black vinyl, included in the LP packaging with "Any Time Any Place" and "It Is You - Instrumental". These bonus tracks have never been available before in physical format.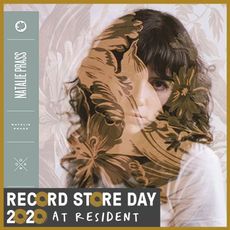 My Baby Don't Understand Me
Bird Of Prey
Your Fool
Christy
Why Don't You Believe In Me
Violently
Never Over You
Reprise
It Is You
Any Time Any Place
It Is You - Instrumental