fuzz
III
in the red
---
ty segall and company are back with more guitar-eroding freak-outs than you can shake a stick at, and captured by the masterful hand of steve albini to ensure your ears don't miss a drop of that sweet, sweet fuzz.
Keeping the focus on the live sounds of the band, the use of overdubs and studio tricks were kept to a minimum. Albini's mastery in capturing sound gave the trio the ability to focus entirely on the playing, while knowing the natural sounds would land. It takes the essential ingredients of "guitar-based music" and "rock and roll power trio" and puts them right out on the chopping block. It was a much more honest approach for the band—three humans getting primitive, staying primitive.
Tom says "Ty, Chad and Charles make their long awaited return! Super fun Sabbath worshiping riffs aplenty. Get it. Be well."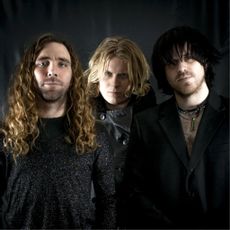 Tracklist
Returning
Nothing People
Spit
Time Collapse
Mirror
Close Your Eyes
Blind To Vines
End Returning