Frankie and the Witch Fingers
Monsters Eating People Eating Monsters...
Greenway Records / The Reverberation Appreciation Society
---
the garage psych brain poppers return with a stonking great set of nimble riffs and clattering choruses that'll have you regularly needing to pull up to catch your breath before gleefully diving back into the fray.
'Monsters Eating People…' rose like a Phoenix from the road tar, van exhaust, and ozone crackle of amps in heat. Once off the road, it was recorded in just five blistering days. Stripped to their core, the band has created their most ambitious work to date, an album that takes the turbulence of ZAM and crafts it into a beast more insidious and singular than anything in their catalogue. a must for fans of thee oh sees, king gizzard and psychic lemon. "Yet another excellent record" 4.5/5 – narc magazine.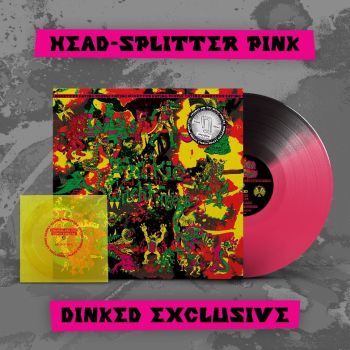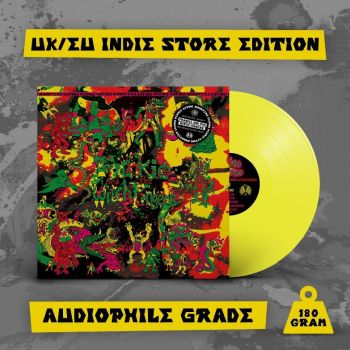 Tracklist
Activate
Reaper
Sweet Freak
Where's Your Reality?
Michaeldose
Can You Hear Me Now?
Simulator
Urge You
Cavehead
MEPEM
dinked edition 64
-half and half split 'head splitter' pink black lp*
-yellow flexi disc – non album track 'Mind's Eye' *
-High gloss UV light reactive sleeve
-Gatefold sleeve, 12"x24" poster insert
-Hand numbered *
l-imited editoin of 450*
*Exclusive to dinked