other titles...
See also...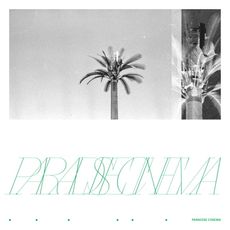 Possible Futures
It Will Be Summer Soon
Casamance
Utopia
Liberté
Digital Palm
Paradise Cinema
Eternal Spring
paradise cinema
paradise cinema
gondwana records
This new project from jack wyllie (portico quartet / szun waves) is an absolute winner – recorded in Dakar, Senegal in collaboration with mbalax percussionists Khadim Mbaye (saba drums) and Tons Sambe (tama drums), it's a masterpiece in making ostensibly experimental music accessible and fascinating.
The impressionistic and dream-like quality of 'Paradise Cinema' is a stunningly effective realisation of Wyllie's experience, in ahypnagogic state of aural consciousness: "I had a lot of nights in Dakar, when the music around the city would go on until 6am. I could hear this from my bed at night and it all blended together, in what felt like an early version of the record." Atmospherically 'Paradise Cinema' is vaporous and enigmatic, but also percussive; existing in a paradoxical sound-space that's amorphous, yet still purposeful, serene, but propulsive and aesthetically sharp.