Black Country, New Road
For the first time
Ninja Tune
---
By the time their debut album was announced, the London ensemble had some big shoes to fill: their own.
The long-player counterpart to their much-lauded live show was in danger of breaking the hype meter, but the level of intensity, intricacy and invention captured in these 6 expansive recordings more than equalled that of their stage-based incarnation.

This offensively-talented-for-their-age septet stand out amongst the legions of off-kilter post-punk bands that surround them on festival line-ups. It's a sound informed by a vast number of influences circling post-punk, post-rock and jazz, and all of these styles are constantly vying for dominance, giving the album a compelling sense of turbulent mania. And yet, for all that restless energy coursing through every note of the album, there's are markable degree of design, of deliberate authorship. After a couple of listens, you'll notice that the saxophonic riff that ramps up the opening 'Instrumental' then returns, exhausted at the death of the album, to wind it down into silence.

'For The First Time' is peppered with this sort of attention to detail and thematic world building. Slint comparisons have been liberally sprayed upon this record, thanks to its uses of angular dynamic shifts, staccato guitar riffs and trembling vocals. And it's true that lovers of Slint's iconoclastic post-rock will find much to love here, but there's much more to discover as this record is a mercurial organism, fraught with quivering tensions that are always on the verge of snapping.

Isaac Wood's intensely expressive, spoken word-esque voice never falls short of transfixing as it swirls within an instrumental vortex of sweet refrains and angry eruptions. A precision engineered, breath-taking work of art.
Ferg says "Definitely not just another post punk band. Neurotic, Slinty and inked up with squealing sax, it's kind of like a more pop version of Sly & The Family Drone"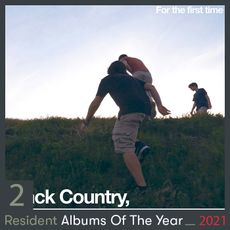 Tracklist
Instrumental
Athens, France
Science Fair
Sunglasses
Track X
Opus