other titles...
See also...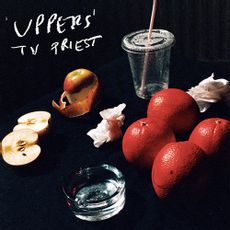 The Big Curve
Press Gang
Leg Room
Journal of a Plague Year
History Week
Decoration
Slideshow
Fathers and Sons
The ref
Powers of Ten
This Island
Saintless
tv priest
Uppers
SUB POP
Cast a stone on our shopfloor & you'll likely hit a band indebted to The Fall but few manage to create something so inventive & original with their Mark E Smith influences.
Their ruggedly lithe post-punk riffs erect a jagged noise altar we could kneel at for evermore.
If you cast a stone on our shop floor you'll likely hit a band that owes at least some of their sound to the fall, but few of them manage to create something so inventive and original with their mark e smith influences. They manage to balance the bombast and punch of 'dragnet' era with a rougher, punkier aesthetic and some of the vigour that makes protomartyr so intoxicating. If you've had your finger on the pulse and nabbed the latest Viagra boys, fontaines dc & parquet courts then you need to make sure you're hip to these upstarts.
Dina says "Packed full of punchy rhythm sections, driven basslines and tongue and cheek lyrics. This one is definitely for the post-punk fans out there!"