Bombay Bicycle Club
I Had The Blues But I Shook Them Loose – Live At Brixton
Mmm…Records
---
*** Bombay Bicycle Club live stream!***
Simply pre-order the album on any format and we'll email you a code for entry on the day of the stream.
For standalone purchase of the live performance, click
here
This live rendition of bbc's spectacular debut, performed in full at Brixton in 2019, is everything an indie rock live show should be. It's a track-for-track playthrough of one of the defining uk guitar pop albums of the noughties, performed on home turf. Cracking stuff!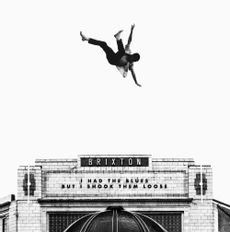 Tracklist
TRACKLIST (CD / 1LP)
Emergency Contraception Blues – Live At Brixton
Lamplight – Live At Brixton
Evening / Morning – Live At Brixton
Dust On The Ground – Live At Brixton
Ghost – Live At Brixton
Always Like This – Live At Brixton
Magnet – Live At Brixton
Cancel On Me – Live At Brixton
Autumn – Live At Brixton
The Hill – Live At Brixton
What If – Live At Brixton
The Giantess – Live At Brixton
TRACKLIST (2LP)
Side A
Emergency Contraception Blues – Live At Brixton
Lamplight – Live At Brixton
Evening / Morning – Live At Brixton
Dust On The Ground – Live At Brixton
Ghost – Live At Brixton
Always Like This – Live At Brixton
Magnet – Live At Brixton
Side B
Cancel On Me – Live At Brixton
Autumn – Live At Brixton
The Hill – Live At Brixton
What If – Live At Brixton
The Giantess – Live At Brixton
Side A (Debut studio album)
Emergency Contraception Blues
Lamplight
Evening / Morning
Dust On The Ground
Ghost – Live At Brixton
Always Like This
Magnet
Side B
Cancel On Me
Autumn
The Hill
What If
The Giantess