Thundercat
Fair Chance (feat. Ty Dolla $ign & Lil B) [Floating Points Remix]
Brainfeeder
---
Much loved and respected British producer Floating Points remixes 'Fair Chance', nudging the ballad onto the dancefloor with a fabulous rework that nods to vintage 4x4 UKG.
The 'Fair Chance' original / instrumental / acapella grace the flip side. Thundercat released his aptly titled album "It Is What It Is" in April 2020 as the world was spiralling into COVID-19 lockdown, featuring musical contributions from his friends Flying Lotus, Childish Gambino, Kamasi Washington, Steve Lacy, Steve Arrington, BADBADNOTGOOD, Louis Cole, Zack Fox, Ty Dolla $ign and Lil B.
Jamie says "Thundercat? Floating Points? UKG?! Ticking boxes quicker than a 'Dump Trump' ballot. I'll have one + a side of leftover stuffing. Ta!"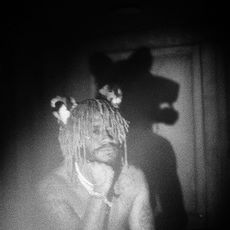 Tracklist
Floating Points Remix
Album Version
Instrumental
Acapella