Rone
Views Of A Room
InFiné
---
Rone's latest album "Room With A View" get the remix treatment by the cream of contemporary electronic music producers.
Including remixes by Maceo Plex, Loraine James, Mathew Jonson, Ulrich Schnauß, Dj Lostboi, Kmru and Plaid. "Room With A View", Rone's fifth studio album, saw Erwan Castex return to his musical roots and the set-up of his early albums: purely electronic, conceived without any musical collaborators in a voluntary artistic isolation predating the 2020 era of social distancing. Rone, locked into a studio with only his instruments for company, gazed through a window at the outside world, pondering the difficulties humankind had maneuvered itself into: climate change, post-truth politics, the impending collapse of global economic systems. In face of collapsology, what remains but hope? Speaking about one of the key tracks on "Room With A View", "Esperanza", Rone called it an ode to those that keep fighting the good fight, those that have hope and refuse to give up. For "Views of a Room",Rone is now joined by some of those friends from around the globe. Looking into the studio window, smiling back at Rone — picking up the threads he weaved and transforming them, spreading his message across their own communities like missionaries spreading the good word.
Jamie says "After his album made my mid-year picks last summer, this remix package is a welcome addition to 2021. A smorgasbord of electronic excellence, there's something for everyone here."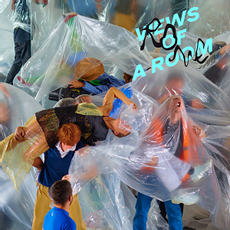 Babel (Maceo Plex Remix)
Ginkgo Biloba (Loraine James Remix)
Room With A View (Plaid Remix)
Nouveau Monde (Mathew Jonson Remix)
Nouveau Monde (Ulrich Schnauss Remix)
Room With A View (Kmru Remix)
Esperanza (Dj Lostboi I Could Live in Hope Remix)