other titles...
See also...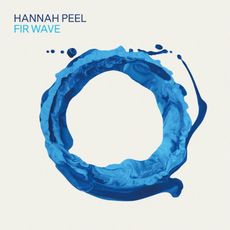 Wind Shadow
Emergence in Nature
Patterned Formation
Carbon Cycle
Ecovocative
Fir wave
Reaction Diffusion
dinked edition 92
Blue Vinyl *
4 x 120x120mm Postcard Set *
Hand-Numbered Sleeve in PVC Wallet *
Limited Pressing of 375 *
*exclusive to Dinked Edition
HANNAH PEEL
Fir Wave
My Own Pleasure
Over recent years, through various projects, this astonishingly talented Northern Irish composer/producer has slowly worked her way deeper into our consciousness & this year, she permanently set up camp in our brains! The Mercury nominated 'Fir Wave' is a burbling swoop of a record based on the work of Delia Derbyshire & the Radiophonic Workshop.
Sitting with this is like riding a train through an electronic landscape dotted with pylons of uplifting pads, fields of sonorous drones, a glistening skyline formed from disembodied vocals and populated with arpeggiating murmurations that pulse in and out of view. Just make sure that you have purchased a season ticket as this is a journey that you will want to embark upon time and time again.

A thriving record of submerged ambient synths, thrumming, up-tempo beats and coursing, intersecting melodic streams. This album, a sonic shimmer of textures and pulses that switches between raw atmospheric edges and environments, arrives with a fascinating history. As Peel explains, "The specialist library label KPM, gave me permission to reinterpret the original music of the celebrated 1972 KPM 1000 series: Electrosonic, the music of Delia Derbyshire and the Radiophonic Workshop." This process of re-generation and finding fresh inspiration in pioneering, experimental electronics from the early 1970s is at the core of the album. Peel has made connections and new patterns that mirror the Earth's ecological cycles through music. Peel explains, "I'm drawn to the patterns around us and the cycles in life that will keep on evolving and transforming forever. Fir Wave is defined by its continuous environmental changes and there are so many connections to those patterns echoed in electronic music - it's always an organic discovery of old and new." As Delia Derbyshire revealed in 2000 to BBC sound engineer, journalist and academic Jo Hutton: "I like new things that don't seem new . . . as though they've always been there." Known more recently for curating and presenting on BBC Radio 3's Night Tracks, the Northern Irish Emmy-nominated composer and producer's work is ambitious and forward-looking, adapting and re-inventing new genres and hybrid musical forms. Recent albums include the solo electronic and pop work of Awake But Always Dreaming, which became an ode to her grandmother's mind as she lived with dementia; the electronic ruralism of Chalk Hill Blue, an album recorded with the poet Will Burns; and the space and the unparalleled vastness of Mary Casio: Journey to Cassiopeia, scored for synthesisers and a 30 piece colliery brass band. In 2019 she composed and recorded the soundtrack for Game of Thrones: The Last Watch which earned her an Emmy nomination for 'Outstanding Music Composition For A Documentary Series Or Special (Original Dramatic Score)'.