other titles...
See also...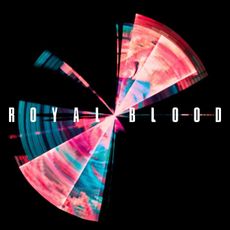 'Trouble's Coming'
'Oblivion'
'Typhoons'
'Who Needs Friends'
'Million & One'
'Limbo'
'Either You Want It'
'Boilermaker'
'Mad Visions'
'Hold On'
'All We Have Is Now'
Please note : signed copies have sold out!
royal blood
typhoons
warner
An absolute rollicking storm of anthemic, slightly bluesy rock, now boasting a newfound dance-ability – like they're making a play to hang out with the Ed Banger crew! As with previous albums, the hooks take a while to reel you in.
..but then you're permanently cerebrally seized!
Hitting a melting pot of fiery rock riffs and danceable beats, they've delivered something fresh, unexpected and yet entirely in tune with what they've forged their reputation with. When Mike Kerr and Ben Thatcher sat down to talk about making a new album, they knew what they wanted to achieve. It involved a conscious return to their roots, back when they had made music that was influenced by Daft Punk, Justice, and Philippe Zdar of Cassius. It also called for a similar back-to-basics approach to what had made their self-titled debut album so thrilling, visceral and original. "We sort of stumbled on this sound, and it was immediately fun to play," recalls Kerr. "That's what sparked the creativity on the new album, the chasing of that feeling. It's weird, though - if you think back to 'Figure it Out', it kind of contains the embryo of this album. We realised that we didn't have to completely destroy what we'd created so far; we just had to shift it, change it. On paper, it's a small reinvention. But when you hear it, it sounds so fresh." Those traits pulsate throughout the new single and title track. Kerr's spiralling bass riff casts an hypnotic allure as it grows in intensity, while his vocals switch at will between a raw rock roar and a soulful falsetto. It's underpinned by Thatcher's thundering beats, his taut rhythms infused with groove-laden hi-hats. After setting the tone with 'Trouble's Coming', the album opens in breathless, take-no-prisoners style with the fierce metallic grooves of 'Who Needs Friends' hitting an early visceral peak. Royal Blood further reference their fresh array of influences by deploying vocodered vocals on 'Million & One' before dynamically switching between the biggest contrasts of their sound with 'Limbo'. Already a fan favourite having been a regular during the duo's 2019 shows, 'Boilermaker' lives up to its reputation and is more than matched by 'Mad Visions', which evokes a hyper-aggressive Prince. It ends with a final surprise in the shape of the stark piano ballad 'All We Have Is Now', a vulnerable and revealing reminder to live in the moment. That song's unguarded sentiments gives the album a redemptive finale.