other titles...
See also...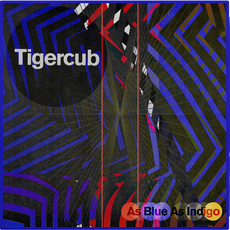 As Blue As Indigo
Sleepwalker
Blue Mist in My Head
Stop Beating on My Heart (Like a Bass Drum)
Funeral
Built to Fail
Shame
As Long as You're Next to Me
Beauty
In the Autumn of My Years
tigercub
As Blue As Indigo
BLAME Recordings
Bruising riffs and thrashing, anthemic choruses generously adorn this belter from brighton's answer to queens of the stone age.
Back in 2018 the Brighton-based three piece were on the crest of a wave. As well as regular plays on daytime Radio 1 and a Rockest Record from the Radio 1 Rock Show, years of near non-stop touring had seen them sell out The Scala and play a triumphant hometown show at The Concorde 2. On their last EP, Evolve Or Die, they'd pushed the live-wired sound of their 2016 debut, Abstract Figures In The Dark, massively broadening their sonic palette and delivering Tigercub's pile-driving guitar gutpunch within an intense digital static. It seemed like a good place to put things on pause for a bit and in the downtime the band's lead songwriter and frontman Jamie Hall started tinkering with his own brand of gonzoid psych-pop under the name Nancy. Intended only as a DIY experiment, the project massively took off. Nancy was Hype Machine's most blogged artist, Hall bagged two record deals and played a string of dates around the world. Not bad for something he'd done in his bedroom chiefly to keep his songwriting chops up. In addition, Tigercub had started up their own label, Blame Records. Enough to keep you busy you'd think, but Hall was itching to get back to the day job, determined to use all he'd learned from the solo project to further Tigercub on their return. And what a return it is.