laura mvula
Pink Noise
ATLANTIC
---
Steeped in the familiar sounds of 80s pop, Laura's reinvention is enabling her freedom to have a damn good time exploring her inner Janet Jackson! There's a real Jam & Lewis style to the production, so you'll hear whispers of The Human League along with the reliable nods to Prince.
As triumphant as ever, 'Pink Noise' is a battle cry and joyous reminder of the sheer talent of the critically acclaimed Mvula.
This is Laura in a new found light - still reflecting her distinctive signature sound but showing the progression of an artist who has come into her own. Contrasting confessional lyricism with compelling and infectious synth pop, 'Pink Noise' feels completely and uniquely Laura. Her artistic prowess knows no limits - take the neo-soul meets art pop of 'Remedy' for example, or the darker, pulsating 'Conditional' that injects bombastic funk into indietronica. She feels rejuvenated too, especially on electro pop stunners 'Magical' and 'Before The Dawn'. This is Laura Mvula at her most ambitious to date, leaving no stone left unturned in this cosmic new realm.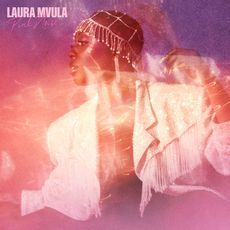 Tracklist
Safe Passage
Conditional
Church Girl
Remedy
Magical
Pink Noise
Golden Ashes
What Matters
Got Me
Before The Dawn