other titles...
See also...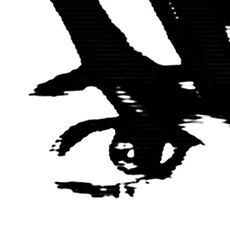 *exclusive dinked edition
standard edition
THE LIZARD
SIGHT FOR SORE EYES
WIDE BOYS
RACER
LET ME SPEAK
QUEEN BEE
CHASE THE BEAT
I LIKE YOU
ODE TO BILLY JOE
FATAL EMBRACE
dinked exclusive bonus 7"
1. WIDE BOYS – ACR REWORK (A CERTAIN RATIO)
2. WIDE BOYS – MOP DE-MIX (MEANS OF PRODUCTION)
dinked edition 115
- unique dinked sleeve, numbered
- exclusive white vinyl
- bonus wide boys acr / mop remix 7"
- bee friendly wildflower seed mix
- limited pressing of 300
Gemma Cullingford (sink ya teeth)
LET ME SPEAK
Outré
All snarled hips, tossed-head post-punk struts & industrial menace, this is Gemma's first solo foray outside of Sink Ya Teeth.
These ice-cool grooves, skeletal house constructions & insistent rhythms are intoxicating & every bit as essential as the dark disco she makes with SYT.
an instant blessing of post-punk-industrial-electronic-dance for our ears, that makes us even more desperate to get our dancing shoes back on.
Following March's debut single 'Wide Boys' which gained favour from Steve Lamacq, John Kennedy, Amy Lamé, Jamzsupernova, Get in Her Ears to name a few, Outre are delighted to present this solo long player. Gemma Cullingford's quiet public persona as one half of Norfolk's finest disco maidens Sink Ya Teeth and previously with Blast First's KaitO has masked her nature. On Let Me Speak Gemma finds her voice and noise as a solo artist and songwriter with a very personal body of work. Storytelling through the medium of raw electronic and industrial sensibilities. During Sink Ya Teeth's downtime throughout the pandemic Gemma has been working on creations of a more personal nature, and it's just what your ears need right now. Raised on a diet of Throbbing Gristle, Depeche Mode, New Order, Fad Gadget and A Certain Ratio, Gemma Cullingford's own trajectory has been equally impressive - from playing bass with Blast First / Mute signings Kaito, and more recently as one half of post-punk electronic dance duo Sink Ya Teeth. This solo offering further adds to her fine body of work. 2020 saw Sink Ya Teeth having to abandon many live gigs and promotion for their second album, so during the band's downtime Gemma worked purposefully in her home studio on solo works of a more personal nature.