Rise Against
nowhere generation ("outstore")
chalk, brighton
---
resident & one inch badge present
rise against
live "outstore" at chalk brighton
intimate stripped back set!
Tuesday 16th November 2021

14+

evening event - doors 6PM
***tickets will not be posted - please select the pick up in shop option (but no need to collect anything from the shop as you will receive an e-ticket from seetickets a few days in advance of the show (our website just doesn't have an option that reflects this!) ***
---
as with all events at the moment, we are making bookings full of hope & optimism that they will take place, whilst also being prepared for the fact that they may need to be rescheduled. if this turns out to be the case, we will always guarantee that your purchase will still be valid for the new date.
---
terms and conditions

* please read the following before placing your order

1. this event will not have printed tickets. when you purchase a ticket, you will be agreeing to us passing on your details to the venue in order for them to send you an e-ticket a few days before the event. this will be a one-off occurrence and your details will not be retained. if you do not want this to take place, please contact us as soon as you place your order on [email protected] e-tickets are 1 per person - dupe orders will be refunded.

2. you will receive an automated confirmation that your order has gone through, followed by another confirmation within 24 hours once we've added you to the guestlist (please double check your email address is correct when placing your order and check your spam folder before contacting us if you don't receive this confirmation).

3. you will be able to collect the album as soon as we have notified you, which should be on or after 4th june 2021.
- tickets are not physical and the venue will issuing e-tickets. if you plan on ordering a ticket only option, please select 'pick up in shop' as your checkout option.

4. please read any subsequent communication you receive from us in case we need to notify you of any changes to the advertised show.

5. we cannot change any names on the guestlist after friday 12th November

6. we cannot process any exchanges or refunds for your album after the event.

7. all physical copies of the album need to be collected from resident (27-28 kensington gardens, brighton) by 31st december 2021 as we do not have room to store stock long term. any items uncollected by this date will be disposed of (in a kind & ethical manner!) – or more likely donated to a good cause.

8. please arrive in plenty of time to get into the venue (there may be queues), buy a drink, put your coat in the cloakroom etc. rise against will be on stage promptly.
9. as this is a 14+ event, please bring id if you think you might need it to get served at the bar.

for disability access requests, please contact [email protected]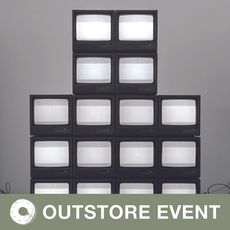 Tracklist
*** please read all terms & conditions before placing your order. questions can be emailed to [email protected] ***
The Numbers
Sudden Urge
Nowhere Generation
Talking to Ourselves
Broken Dreams, Inc.
Forfeit
Monarch
Sounds Like
Sooner or Later
Middle of a Dream
Rules of Play
if ever there was a perfect time for a new album from the outspoken, socially-conscious, multi-gold and platinum punk rock band rise against, it's right now. nowhere generation, due out june 4 on loma vista recordings, is blazing and aggressive, fusing old-school punk attitude with post-hardcore fury. lyrically, the eleven songs were influenced by input from the band's vocalist/lyricist tim mcilrath's two young daughters, and the band's community of fans, and point an enormous spotlight at the social and economic deck that has been stacked against younger generation's pursuit of the american dream. today, there is the promise of the american dream, and then there is the reality of the american dream. america's "historical norm" that "the next generation will be better off than the one that came before" has been diminished by an era of mass social, economic, and political instability, and a sell-out of the middle class. the brass ring that was promised by hard work and dedication no longer exists for everyone, and as was the case with the counterculture of the 1960s, disruption becomes the only answer for the nowhere generation. nowhere generation was recorded at the blasting room in fort collins, colorado under the tutelage of jason livermore, andrew berlin, chris beeble and long-time producer/engineer bill stevenson (black flag, the descendents) who has worked with the band on nearly all of their acclaimed releases since their sophomore effort, 2003's revolutions per minute, and is often described as rise against's fifth member.