other titles...
See also...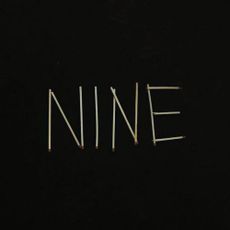 Haha
London Gangs
Trap Life
Fear
Mike's Story (feat. Michael Ofo)
Bitter Streets
Alcohol
You from London (feat. Little Simz)
9
Light's In Your Hands
sault
NINE
forever living originals
We've acquiesced to a polyamorous relationship with SAULT's insanely prolific output as we're never ready to move on to the next album…but there always seems to be one! Staggeringly powerful & constantly evolving, their hybrid of neo-soul, buzzsaw synths, lo-fi guitar, spoken word & hip hop beats ensures that "The Sault will heal the wounds"
due to be stripped from all digital platforms on saturday 2nd october, sault's staggeringly powerful hybrid of neo-soul & post-punk must not be missed.
forever living originals are proud to announce the release of SAULT's new release, titled 'NINE', which will be limited to a short press, never to be re-issued again.

brooke: The record which stands out the most for me in 2021 has to be SAULT's 'NINE'. Although a disappearing album after the 99 day mark, it's trip-hop and neo-soul flare is unforgettable. Swooping you into a sonically inventive sound, each track reflects on the themes of London and gangs - from pain, anger and love to American tourists. Emotively uniting and playful in production, this collaborative soul album adds a lil SAULT to your life!