Andrew W.K.
God Is Partying
Napalm Records Handels GmbH
---
Internationally acclaimed hard rock musician and God of Partying, ANDREW W.
K., marks another extraordinarily intense chapter in his fabled and perplexing tenure as a pop culture icon, with his fifth full-length rock album, 'God Is Partying', out on September 24 2021 via Napalm Records. Hovering in the fluorescent spotlight of his legendary party power, 'God Is Partying' sees ANDREW WK ransack the corners of the human psyche, reaching a triumphant apex in his catalogue nearly 20 years after the release of his chart-topping 2001 full-length debut, 'I Get Wet'. Showcasing his indisputable musical chops, 'God Is Partying' features ANDREW W.K. performing all the album's instruments, in addition to co-producing the album with Grammy Award-winning engineer, Ted Young. Channelling the manic euphoria that has compelled ANDREW W.K.'s auditory insignia for decades, 'God Is Partying' is comprised of nine exhilarating exaltations soaked with a flood of epic energy – often traversing nearly impenetrable lyrical themes while remaining refreshingly relatable, inspiring, and vital for survival.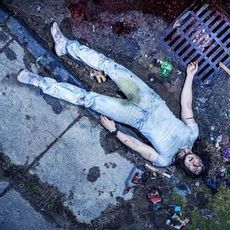 Tracklist
Everybody Sins
Babalon
No One to Know
Stay True to Your Heart
Goddess Partying
I'm in Heaven
Remember Your Oath
My Tower
And Then We Blew Apart
I Made It
Not Anymore
Everybody Sins