stone foundation
Outside Looking In
100% records
---
stone foundation instore & signing
Friday 18th february 2022, 6:30pm
(all ages - under 14s can come for free)
preorder any format above with "instore entry" for guaranteed priority entry!

** you will need to carry out a lateral flow test before attending the show & wear a mask in the shop during the event **.
Throughout their nearly 25 years together, the band have always been known for their collaborative spirit and inclusive approach. 'Outside Looking In' is true to that. Recorded (as always) at Paul Weller's Black Barn Studio, and featuring the man himself with a few Backing Vocals and instrumental contributions, the album also features a knockout guest lead vocal from legendary disco diva Melba Moore on 'Now That You Want Me Back'. The album also boasts slots from Sulene Fleming, Laville, Sheree Dubois and Graziella Affinita; whilst Stone Foundation always bring a fresh new approach to each record, and a point of contrast to what came before, some things just do not need to be altered.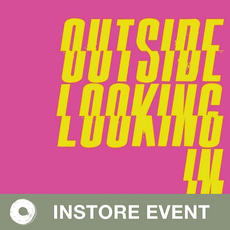 Tracklist
Soon You'll Return
Turning Up The Hurt
Outside Looking In
Now That You Want Me Back (feat. Melba Moore)
I Need Your Love
Echoes of Joy
Movin' On
Stylin' (feat. Sulene Fleming)
Feel The Colours
Heaven Knows Why (feat. Laville & Sheree Dubois)
Reach Up Higher (feat. Graziella Affinita & Sheree Dubois)
Somewhere A Voice