other titles...
See also...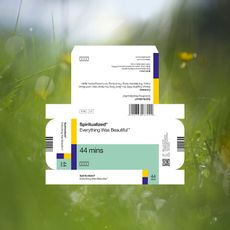 Always Together With You
Best Thing You Never Had (The D Song)
Let It Bleed (For Iggy)
Crazy
The Mainline Song/The Lockdown Song
The A Song (Laid In Your Arms)
I'm Coming Home Again
Spiritualized
Everything Was Beautiful
bella union
J Spaceman got the old band back together to complete the Vonnegut quote & deliver a far-reaching, sonically expanded record that could only come from this time & this experience.
It's part gospel, part space rock, part big band bombast, and a total emotional wallop. Pure bliss.