WARMDUSCHER
At The Hotspot
bella union
---
Do this super-band know no bounds? Their combined forces are seemingly irrepressible.
Groovy, grimey & great fun, we're always up for a new slice of Warmduscher action.
The Fat White Family offshoot are this time produced by Joe Goddard & Al Doyle of Hot Chip. New producers, new label, new logo, new everything - but the same magnificently grubby players. 'At The Hotspot' takes the group's raucous energy & ramps it up to the max. This year's offering has been injected with a slightly more polished, 80's funk sound that perfectly amplifies their unique, potent blend of raw musicianship, down 'n' dirty rock riffs & devil-may-care party attitude. Hot shots!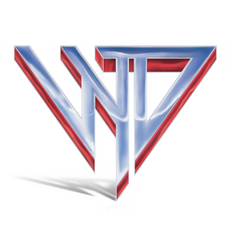 Live at the Hotspot
Hot Shot
Eight Minute Machine
Wild Flowers
Fatso
Twitchin' in the Kitchen
Five Star Rated
Baby Toe Joe
Double Vision
Super Cool
Greasin' Up Jesus