other titles...
See also...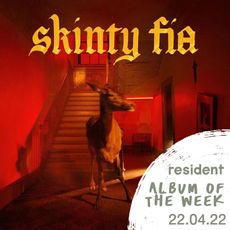 red lp



deluxe gatefold + lyric book



Exclusive yellow cassette
In ár gCroíthe go deo
Big Shot
How Cold Love Is
Jackie Down The Line
Bloomsday
Roman Holiday
The Couple Across The Way
Skinty Fia
I Love You
Nabokov
FONTAINES D.C.
Skinty Fia
Partisan Records
3 albums in 3 years - our lives pre Fontaines now feel like a distant memory & it seems like there's no stopping the momentous ascent of the boys from the better land.
It's possible that life in the fast lane is catching up with them a bit as 'Skinty Fia' slows it all down a bit & allows them to be more reflective, calmer, more considered. It might lack some of the more boisterous festival crowd pleasers but this record showcases a different side to their songwriting. Part bittersweet romance, part darkly political triumph, this isn't the sound of a band diluted - it's the sound of a band knowing they don't have to shout to be heard any more. We just know to listen.