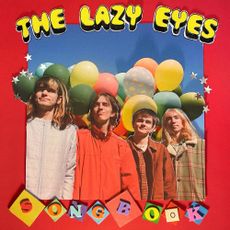 intro
The Seaside
The Island
Tangerine
Hippo
Starting Over
Fuzz Jam
Nobody Taught Me
Trance
Where's My Brain???
Imaginary Girl
Cheesy Love Song
The Lazy Eyes
SongBook
The Lazy Eyes
Australian psych four-some The Lazy Eyes release their debut album Songbook.
The new
album follows a pair of startling EPs, and comes as The Lazy Eyes prepare for some high
profile tour support alongside The Strokes next year. Songbook ramps things up a notch,
and it's led by bruising new single 'Fuzz Jam'.