other titles...
See also...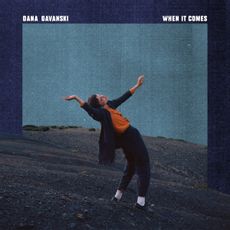 Kiss The Night
Bend Away and Fall
Letting Go
Under the Sky
The Day Unfolds
Indigo Highway
Lisa
The Reaper
Knowing To Trust
When It Comes (dinked edition 7" only)
My Thoughts (dinked edition 7" only)
**bonus 'bouncing ball' ep cd**
Dana Gavanski
When It Comes
Full Time Hobby
Dana's dream-pop-cum-psych-folk is a pot of tea for a burdened mind.
Let its playfully wonky melodies waft down your ear canals & massage anytensions out of the knotted muscles of your brain. Initially almost lullaby-like in simplicity, the subtle intricacies & complexities are unveiled slowly.