other titles...
See also...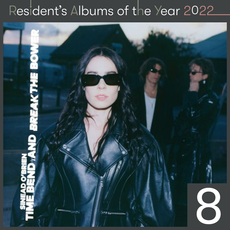 Pain is the Fashion of the Spirit
Salt
Girlkind
End Of Days
Like Culture
The Rarest Kind
Holy Country
Spare For My Size, Me
There Are Good Times Coming
Multitudes
Go Again
Sinead O'Brien
Time Bend and Break The Bower
chess club
As much as Sinead experiments with the form & shape of language, she experiments with the form & shape of song & even, on her powerful debut, with the form & shape of the album.
We'd seen the fiery lady live, the buzz had built & time had passed. The spoken word post-punk scene had flourished & we still hadn't heard the debut from this much hyped Irish poet & multi-disciplinary artist. But all was well. She was taking her time immaculately crafting this art / post / proto-punk triumph. All good things come to those who impatiently await them.
She's wisely hooked up with producer extraordinaire Dan Carey who gives plenty of breathing space to her multi-layered narrative (as he has also done so successfully with Kae Tempest's spoken tales. "The story of the album is built up in layers; one song giving context to the next... only the voice mapping out the way" explains Sinead. In the space that exists here between her deadpan, poetic delivery, lies a wired productive tension that pulls us through the album. The minimalist instrumentation from her collaborators - guitarist Julian Hanson & drummer Oscar Robertson - provides the vital accompaniment to Sinead's wry, silky, vicious & self-assured lyrical flows.
A dynamic call-&-response - sometimes dancing, sometimes musing - always a poised onslaught of "noir-punk groove" (NME)