Sandy Denny
The Early Home Recordings (rsd 22)
earth recordings
---
Never pressed to vinyl and in partnership with the Sandy Denny estate.
Twenty-seven 1960s recordings of pre-Fairport Sandy Denny – nearly all making their vinyl debut! This essential collection includes two different demos of her classic "Who Knows Where the Time Goes" (and other songs penned by her – some later recorded by Fairport), plus heartfelt covers of songs by Jackson C. Frank, Fred Neil, and traditional folk songs. The definitive collection of Denny's home demos and authorized by her estate.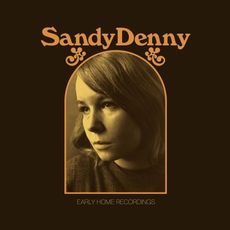 Tracklist
Blues Run The Game
Milk & Honey
Soho
It Ain't Me Babe
East Virginia
Geordie
In Memory
Love My True Love
Let No Man Steal
Ethusel
Setting Of The Sun
Boxful Of Treasures
Who Knows Where The Time Goes (One 1967)
Carnival
Don't Seem To Know You
Gerrard Street
Motherless Children
Moves Through The Fair
Time Has Come
Little Bit Of Rain
Go Your Own Way My Love
Seven Virgins
Blue Tattoo
Cradle Song
Quiet Land Of Erin
Fotheringay
Who Knows Where the Time Goes (Two 1968).