other titles...
See also...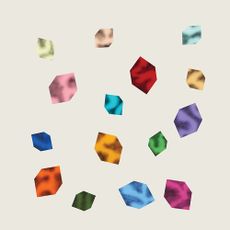 Stone Station
Tears of Change
Myself in the Way Feat. Brendan Yates
Wait Too Long
People That We Know
Mountains Made of Clouds
Ain't Love Heavy Feat. Bre Morell Pleasures Galore
Stone Station Reprise
Fantasy
Queen in the River
Bored of God / Orlando

Dinked edition 211

- Orange vinyl *
- Postcard set *
- UK exclusive bonus 7"
- Limited pressing of 400 *

* EXCLUSIVE to Dinked Edition
Turnover
Myself In The Way
run for cover
Chart a course through Turnover's discography and find a band continually reinventing themselves with a unique & authentic artistic ambition: 'Myself In The Way' finds these sonic chameleons pushing the band into new & exciting parallel depths of expression.
There was an audible yelp from a particular section of the Resident crew when the prospect of a Dinked Edition for this record was touted! Hailing from Virginia Beach, Turnover emerged in the early part of the 2010s, quickly outgrowing their emo & punk roots to create a more introspective sound that bordered on dream pop & melodic, guitar-based indie rock. They continued to evolve their lush, hazy sound over records like 2015's 'Peripheral Vision' & 2019's 'Altogether'. Lockdown saw the band's members all expand their horizons in different ways &, now, they have weaved these individual new experiences into a collective work, recording the LP over two sessions with long-time collaborator, Will Yip. Here, they move on again & the slick continuation of their musical journey sees them increasing the focus on the more jazzy saxophone parts, retro synths & lounge elements, fleshing out their more recent musical explorations. The band has always been DIY, but post pandemic they have taken that to a different level. They appreciate more than ever how lucky they are to get to be together and have fun creating things with their friends. FFO: Soccer Mommy, Snail Mail, Horsegirl, Teen Suicide, Slowdive, Claud