other titles...
See also...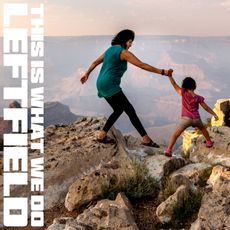 This Is What We Do
Full Way Round
Making A Difference
City of Synths
Pulse
Machines Like Me
Rapture 16
Heart and Soul
Accumulator
Let's Have It
The Power of Listening
Leftfield
This Is What We Do
Virgin Music
These progressive house masters return with their 4th album (& first in 7 years!) to show us all how it's done – a feet-moving, mind-transporting rave-athon that'll get you into whatever zone you're aiming for.

The first album in 7 years from seminal electronic music pioneers and twice Mercury Prize Nominated, Leftfield. This is their 4th album in their 28 year history. Leftfield (originally comprised of Neil Barnes and Paul Daley), have been at the cutting edge of dance music since the 1990s, releasing albums that have become some of the most influential electronic records of all time around the world with their debut LP 'Leftism' being widely regarded as one of the most boundary-pushing electronic LPs ever released. In 2010, Neil Barnes reignited the Leftfield name, and went on to release an acclaimed new album (Alternative Light Source) touring the world with the full live band. Neil has also been cementing his reputation as a top-tier DJ and record collector unleashing modern dance floor weapons, selling out venues, headlining festivals and creating some amazing nights with his sets.