other titles...
See also...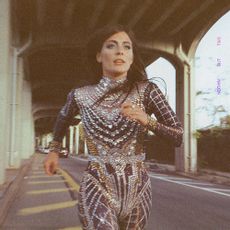 Diamond Light
Landslide
Nothin' But Time
Rise
Me Too
Weight of The World
You Got Me High
Exist
Old Soul
Devil
Weaning
mediterranean blue (dinked flexi disc)
Breanna Barbara
Nothin' But Time
Fuzz Club
a raw & immersive trip through the sounds of psychedelic garage rock & blues, anchored by forceful yet seductive vocals & timeless songwriting.
The Minnesota-born, Florida-raised, NYC-based artist's atmospheric 2nd album leans heavily towards the influence of 60s' girl groups, French pop & film noir soundtracks.
'Nothin But Time' arrives following Breanna's 2016 debut 'Mirage Dreams', a trio of critically acclaimed singles (most recently 'New Moon') & a number of collaborations with the legend that is Tricky (also joining his US touring band). Featuring Jack Lawrence (The Raconteurs/ The Dead Weather/ The Greenhornes) among many other guest musicians, the album's rolling drums, miles-long guitar lines, sublime vocals, hazy hooks, hard-driving blues-rock, synth wizardry & driving beats make for an intoxicating listen.

The Fuzz Club crew have such impeccable taste that it's difficult for us not to work with them on every single release they do! We have to remain selective though so, when we bring you one of their releases as a Dinked Edition, you know that our small collective of shops has listened & unitedly agreed that we should back this one hard. So, trust us – this one's a real good'un! It's certainly had the Resident heads nodding along & we're desperately hoping she'll be touring soon & that Acid Box will be booking a Brighton show.

FOR FANS OF: The Liminanas, Tess Parks, Automatic, Juniore, Charlotte Gainsbourg, Unloved, Night Beats, L'Epee