other titles...
See also...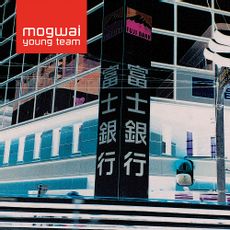 Yes! I Am A Long Way From Home
Like Herod
Katrien
Radar Maker
Tracy
Summer (Priority Version)
With Portfolio
R U Still In 2 It
A Cheery Wave From Stranded Youngsters
Mogwai Fear Satan
Mogwai
Mogwai Young Team (2023 remaster)
Chemikal Underground
Mogwai's groundbreaking debut album, originally released in October 1997.
The original recording engineer for the album, Paul Savage, whose production credits include Franz Ferdinand and The Twilight Sad, has remastered the album for this special reissue. Recorded in what was soon to become Chemikal Underground's own Chem19 studios by label owner and The Delgados' drummer Paul Savage (for the princely sum of £1.5000), the sessions were, by the band's own admission, 'turbulent, disorganised and hastily mixed'.