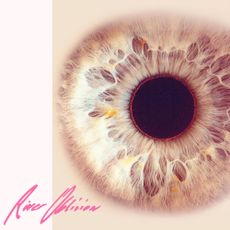 New Beginning
Hark
SUPERTROPE
S.U.Y.B
Prinkipia
River Oblivion
Slope
Interlude
Portland
InTheDark
NeoPoly
Phoria
River Oblivion
Akira Records
Critically-acclaimed alternative Brighton outfit Phoria return with their third studio album 'River Oblivion', to be released alongside a statement headline show at Union Chapel in April 2023. Mixing all the electronic intricacies of their accomplished debut album 'Volition', with the orchestral elements of their second, 'River Oblivion' is a supersonic journey through the brilliant mind of writer Trewin Howard's highs and lows during the pandemic.
Since the group's emergence into the music scene in 2013 they have received critical acclaim from music press worldwide. Their carefully considered work has featured in numerous films and TV series, including the trailer for Jennifer Lawrence's Apple Original Film "Causeway", "Killing Eve" and other BBC & Netflix titles.
'Phoria' were the first act signed to independent label 'Akira', who celebrate their 10th Anniversary in 2023.