other titles...
See also...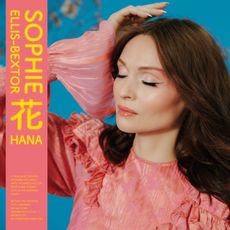 1. A Thousand Orchids
2. Breaking The Circle
3. Until The Wheels Fall Off
4. Everything Is Sweet
5. Lost In The Sunshine
6. Tokyo
7. Beyond The Universe
8. He's a Dreamer
9. Reflections
10. Hearing In Colour
11. Broken Toy
12. We've Been Watching You

sophie ellis-bextor
HANA
COOKING VINYL
made with long-time collaborator Ed Harcourt, this is their third in a trilogy of records, with each stemming around the thematic frame of a location.
A pensive and spirited track with a euphoric chorus, 'Breaking The Circle' is the first introduction to 'hana'. sophie says; "'Breaking The Circle' is inspired by those late-night moments you have, where you question everything and feel a buzz of adrenaline about what tomorrow might bring. It's urgent and dramatic and optimistic… the perfect introduction to the new album."