other titles...
See also...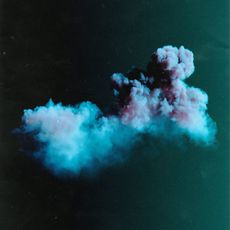 A Place To Lie
Close To The Clouds
Real Life
Waves
Blue Sky feat. Tony Njoku
The Weeks
Laugh My Head Off
Out There
Heaven Hanging Low
How Do You Do It
Too Bright
Art School Girlfriend
Soft Landing
fiction
A heart-melting follow up to her 2021 debut, 'Soft Landing' floats in on a river of babbling synths, propulsive beats, and her own mystery-drenched vocals.
We're all a-swoon for this one! self-described as a series of "small euphorias", this is an album that finds Mackey shifting her sound towards tactile electronics whilst retaining the floating melodies of her debut. With the announcement, Mackey has released one of her strongest tracks to date, titled "Close To The Clouds", which follows the success of standalone single "A Place To Lie" earlier this year. "Close To The Clouds" is an integral part of 'Soft Landing', with the central refrain providing the album with its title, and the song unfurling into climbing, arpeggiated synths amidst acid-house indebted drums. 'Soft Landing' feels like Mackey's true debut, a record of curiosity and playfulness with songs that sound like they are falling effortlessly into place.