other titles...
See also...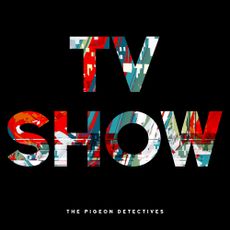 Falling To Pieces
Summer Girl
Lovers Come And Lovers Go
The Warning
Dreaming Of A Song
I Can't Stop
TV Show
Would It Be So Bad?
Purple Skies
The Pigeon Detectives
TV Show
Dance To The Radio
We don't know what these Pigeon Detectives have been eating, but it certainy isn't ciggy butts & old chewing gum - this is gourmet-fueled indie rock at its irresistible best.
their 6th record holds onto the infectious energy that gave the band its wings but has a contemporary feel to the production, arrangements and lyrics, reflecting a group of creatives that has honed its craft and grown as a band and people.