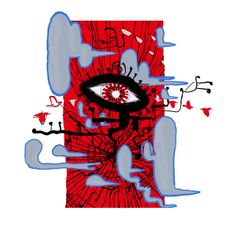 Tape
Still Life
Disposable
Non Locality
Event Horizon
Negative Loop
InBetween Moments
Parallax Error (+ N NAO)
World Is Spinning at 33 RPM
Vortex Any% Speedrun
Present Day Montage
PostCredits Scene
Joni Void
Everyday Is The Song
constellation
an electro-acoustic tape collage album of beautifully drifting melody, occasional voice, wide-ranging 'instrumentation' and enchanting texture.
Void's deeply personal and keenly original aesthetic of assemblage and experimentation is on fine display, less burdened by forceful statement-making, but scrupulous, generous, and full of feeling. The album's sonic travelogue through local audio geography and community conveys a sort of urban pastoralism and charming softness. Less kinetic and beat-driven than previous work, a field recording and audio art sensibility prevails, with a tempered intimacy that sends this new song cycle sailing along mostly dulcet but detailed waves of materiality.

RIYL: The Books, Ulla Straus, Perila, Philip Jeck, Susumu Yokota, Blithe Field, pre-2010 Ninja Tune.