other titles...
See also...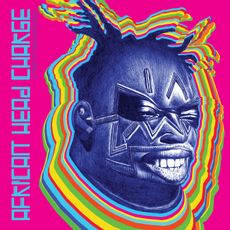 A Bad Attitude
Accra Electronica
Push Me Pull You
I Chant Too
Asalatua
Passing Clouds
I'm A Winner
Trip To Bolgatanga
Never Regret A Day
Microdosing
AFRICAN HEAD CHARGE
A Trip to BolgatangA
ON-U SOUND
12 years in the making, this long-awaited return collaboration is a trip indeed – spaced-out dub rhythms, psychedelic production, and capacious melodies all link together to make a journey that is as entrancing as it is rewarding.
The legendary collaboration between master percussionist Bonjo Iyabinghi Noah and producer Adrian Sherwood return with their first new studio album in twelve years. Originally conceived in 1981 as an attempt to make Brian Eno's "vision of a psychedelic Africa" exist in musical form, the project has evolved and mutated over the years but all the hallmarks of their classic sound are present and correct on this record: hypnotic hand drums driving rhythms to move your head and feet; coupled with mind-bending arrangements and dubwise production. Inimitable guest vocals by the award winning Ghanaian kologo master, King Ayisoba lend an extra dimension. An act of cultish proportions, African Head Charge have been compared to Sun Ra "for their same ability to head into the unknown" - Echoes magazine.