other titles...
See also...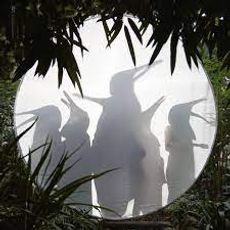 Welcome to London
Temporary Shelter from the Storm
In Re Budd
Second Variety
Galahad
Might Be Something
No One Really Leaves…
Find Your Feet
Lamborghini 754
Goldfinch Yodel
penguin cafe
Rain Before Seven…
ERASED TAPES
Colour us beguiled by the effulgent turn from Penguin Café! 'Rain Before Seven's decadent, neo-classical jazz instrumentals wind between jubilant, hang drum-led jaunts & melancholic pools of piano & strings.
A sense of optimism infuses Penguin Cafe's fifth studio album with a blithe, self-effacing optimism in keeping with the national character. Even when all signs point to the contrary, it operates within the certainty that things are going to be alright. Probably. From the widescreen reverie of opener 'Welcome to London' with its cheeky nod to Morricone to 'Goldfinch Yodel', the self-described "Maypole banger" at the denouement, there's a welcome sense of sanguinity, always with an undercurrent of exotic rhythmic exuberance. Playfulness pervades, with a titular nod to A Matter of Life… from 2011, the last album title that concluded with an ellipsis. That Penguin Cafe debut is the bridge between the legendary Penguin Cafe Orchestra, led by Arthur's father Simon Jeffes, and the muchloved descendent, led by Arthur.