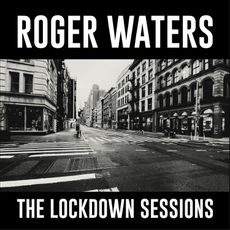 MOTHER
TWO SUNS IN THE SUNSET
VERA
THE GUNNER'S DREAM
THE BRAVERY OF BEING OUT OF RANGE Featuring COMFORTABLY NUMB 2022
Roger Waters
The Lockdown Sessions
sony music
When you've got an ouvre like Waters an acoustic reworking of your exceptional catalogue is a welcome addition to your canon.
New life is added and new meaning is uncovered accross these tracks - an essential new way to hear these known and loved tracks.
The Lockdown Sessions are 5 seminal tracks from Waters' time with Pink Floyd / his solo career. "Mother" and "Vera" from Pink Floyd The Wall; "Two Suns In The Sunset" and "The Gunner's Dream" from Waters final Pink Floyd album, The Final Cut; and "The Bravery of Being Out Of Range" from his highly acclaimed solo album, Amused To Death. Additionally, Waters new version of the classic Pink Floyd song "Comfortably Numb" features as the final track on The Lockdown Sessions.